That's a great question!
Let's go through the BizGift™ process.. It's really simple:
Brand
Print
Store
Ship
Brand
The life of a beautiful BizGift™ card starts here. Simply click Find Your Brand.
You will see a list of all of our participating merchants…
If you're think "woah! that's a lot of merchants" you're right.
Instead of scrolling go ahead and hit that search box on the left hand side:

Want to see a map of all of our participating locations? No problem!
Simply click Brand Map.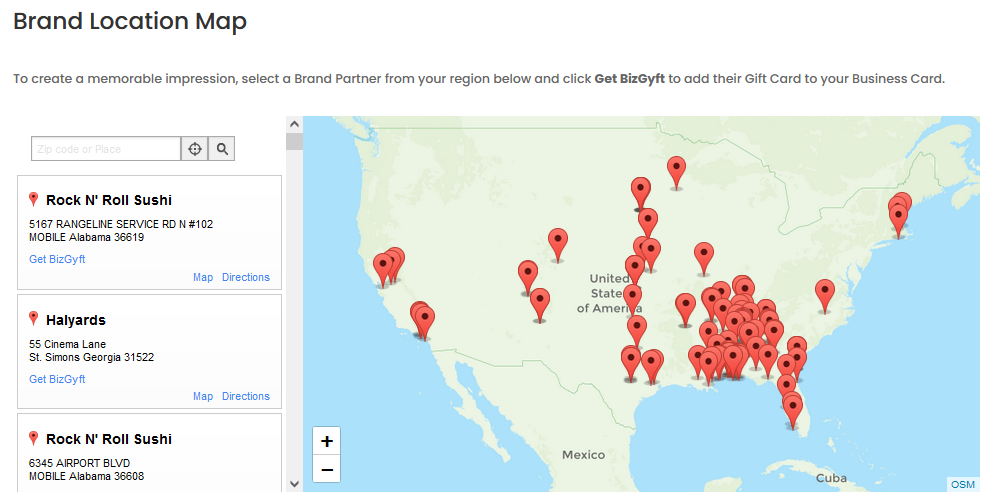 So how many brands do I pick?
Just one! We'll print you desired quantity on the front of their gift cards. Keep in mind you can always print multiple card designs (and brand choices) we'll hang onto those cards for you too!
After you've selected your brand you will be taken to the brand page: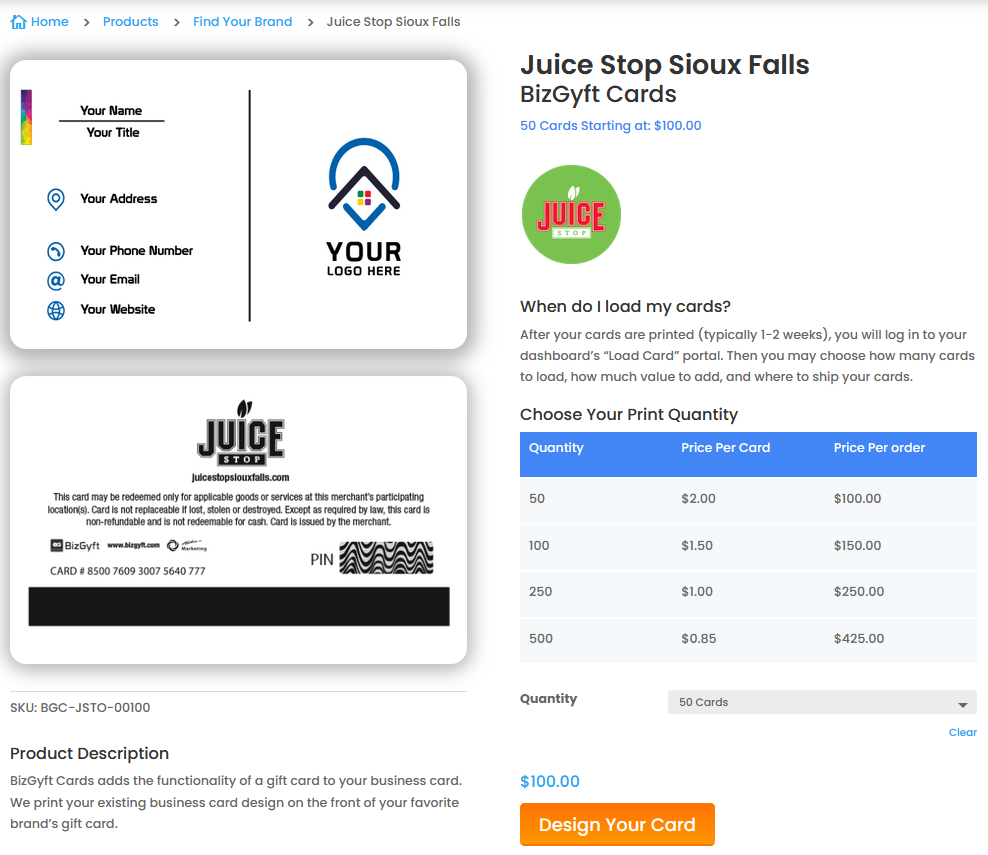 Pick your quantity
Feeling fancy? Want to be extra cool? Go ahead and select 250 cards! (We give you a nice discount for more cards too.)
Design Your Card
Ready to start designing? Or upload your preexisting business card design? Go ahead and hit the big orange "Design Your Card"
Print
Well we've found the brand that you love, you've picked the quantity of cards that you want printed, now lets get to designing!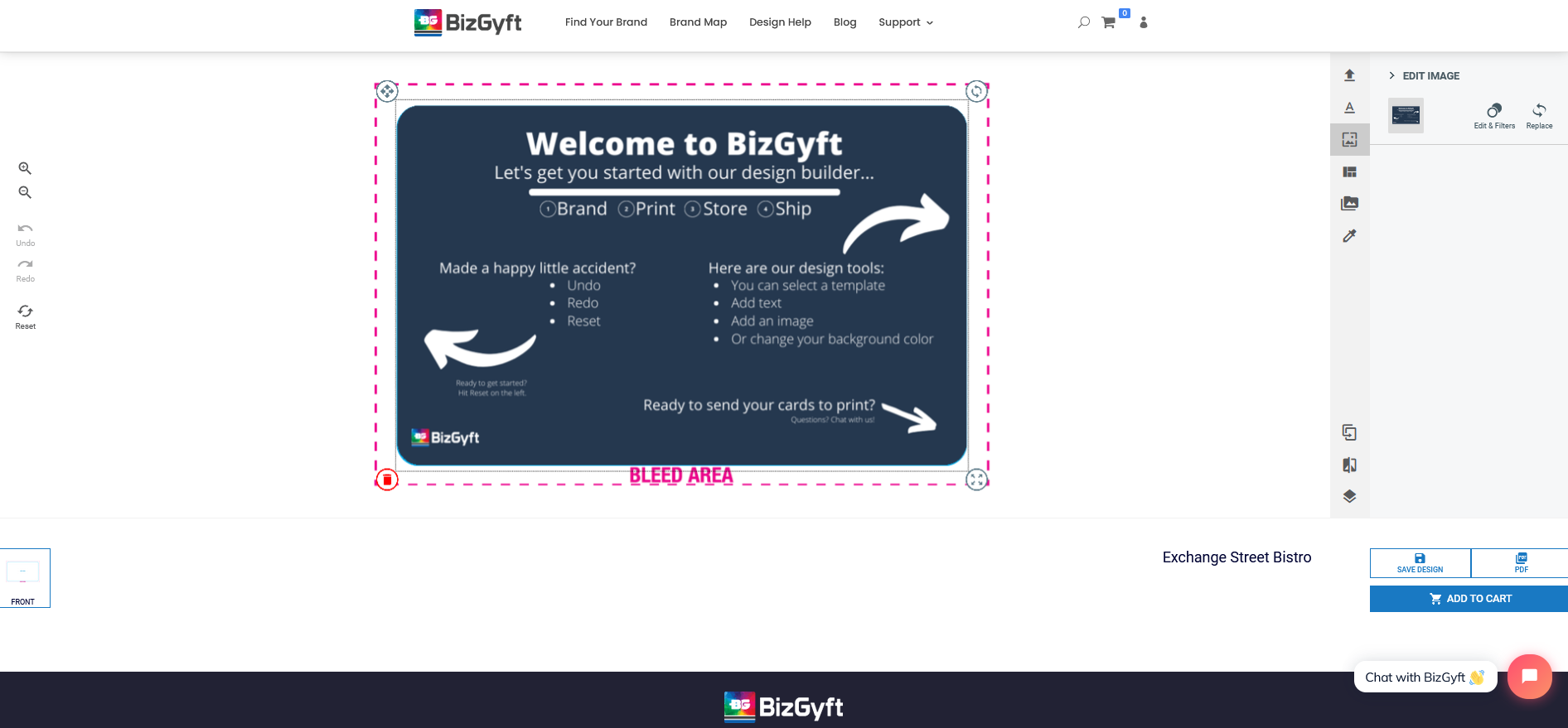 Our tutorial will get you started. Should any questions arise simply hit the "Chat with BizGift™👋" and we will be glad to answer any questions you may have.
All finished?
Go ahead and click ADD TO CART. Let's ship these puppies off to the press! (Please keep in mind we only do a light-proofing, so please confirm all spelling is correct and that there aren't any design issues.)
Store
Want to know the secret sauce that makes BizGift™ such a revolutionary product? We don't charge you for your "card load" until you're ready to use the cards! (Curious what a "card load" is? Click here)
After your cards are printed, the special bits of information are written onto the mag-stripe, and individually quality checked for maximum awesomeness. We then find your BizGift™ cards a safe home inside of our warehouse. Ready for you to meet them and for them to finish their life's journey of connecting you with awesome clients.
Ship
This is where the real magic happens…
You've selected your brand.
Designed your cards.
We've stored them.
Now it's time to "Load and Release" these puppies into the wild. You can find an entire tutorial on how this process works here.
You're about to change the world. One BizGift™ card at a time. Thanks for joining us on this journey to revolutionize the business card industry.
-Team BG