The BizGift community has spoken, and we've listened! We're absolutely thrilled to unveil the addition of six new, highly-requested brands to our extensive marketplace. This exciting development translates to even more gifting options and an unparalleled level of flexibility for our valued users.
So, What's BizGift All About?
Before we dive into the new offerings, let's take a moment to reacquaint ourselves with BizGift. We're not just another gifting platform; we are a community, a network that understands the significance of appreciation, recognition, and meaningful connections. BizGift is here to revolutionize the way we think about and handle gifting, making the process smoother, more personal, and infinitely more enjoyable.
Our platform operates on a unique Pay-On-Activation model, ensuring you only pay for the gift cards your recipients activate. This means zero waste and 100% efficiency. What's more, we offer a sprawling marketplace filled with hundreds of renowned brands, giving your recipients the freedom to choose the gift that resonates most with them.
See all available brands here!
Dive Into the New Offerings:
1. Starbucks: Whether you're thanking a colleague for a job well done or giving a loved one their caffeine fix, a Starbucks gift card is always a beloved choice.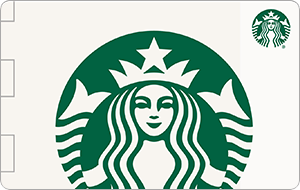 2. Amazon: From gadgets and books to fashion and essentials, Amazon's vast range ensures a gift suitable for everyone, anytime.
3. Home Depot: For the DIY enthusiasts and home improvement aficionados, this is the perfect gift to fund their next big project.
4. Target: From the latest gadgets to chic home decor, a Target gift card is the ultimate passport to a world of variety and value.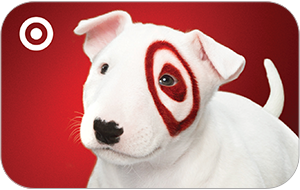 5. Total Wine & More: For the connoisseur or casual drinker, this is the ultimate choice to explore a wide range of wines, beers, and spirits.
6. DICK'S Sporting Goods: The ideal gift for sports enthusiasts and fitness buffs, ensuring they have the gear they need to excel.
Closing Thoughts:
Our goal at BizGift has always been clear: to offer the finest gifting options while ensuring a seamless and delightful experience for both givers and recipients. With these new additions to our platform, we're not just meeting expectations; we're exceeding them and redefining what's possible in the realm of gifting.
So, dive in, explore, and enjoy this enhanced gifting experience. And remember, with BizGift, you only pay when the gift gets activated. It's a win-win situation, designed with you in mind.
The BizGift community has spoken, and we've listened! We're thrilled to announce the addition of six new sought-after brands to our extensive marketplace. This means even more gifting options and flexibility for our cherished users.